On CXMagazine.com: What's Happening to the USGP Races?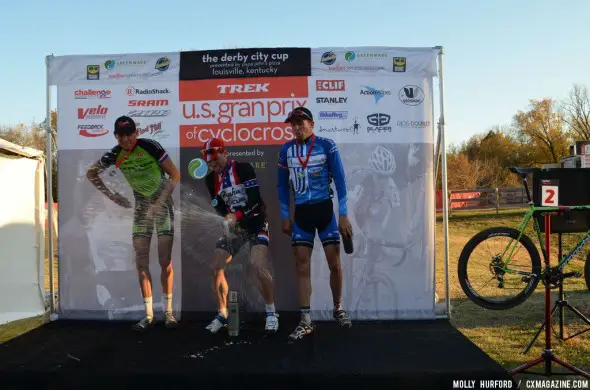 Louisville, Kentucky. Eva Bandman Park. Racers, international and home-grown, rocket around the course. The smell of frites in the air. The malty whiff of barley in the breeze. Screaming fans. Focused racers. A kit change that inspired stories and gossip.
It wasn't Worlds, but it was certainly a dress rehearsal. Welcome to the US Gran Prix of Cyclocross, Derby City Cup.
When we heard the news that the USGP series would be discontinued in 2013, the question everyone was asking was, "What happens to the races?" The series has had its fair share of trouble in the past, almost getting cancelled back in the 2012 season before being saved by Trek. The promoters, in their final press release, sited financial hardships as the reason for the cancellation. Bruce Fina and Joan Hanscom, the duo behind both winning the bid for Worlds to come to the US and the USGP series, have been involved in the cycling scene as promoters for years, and admit that it's often been difficult just to make ends meet.