On CXMagazine.com: Catching Up with Nicole Duke: A Restart to the Season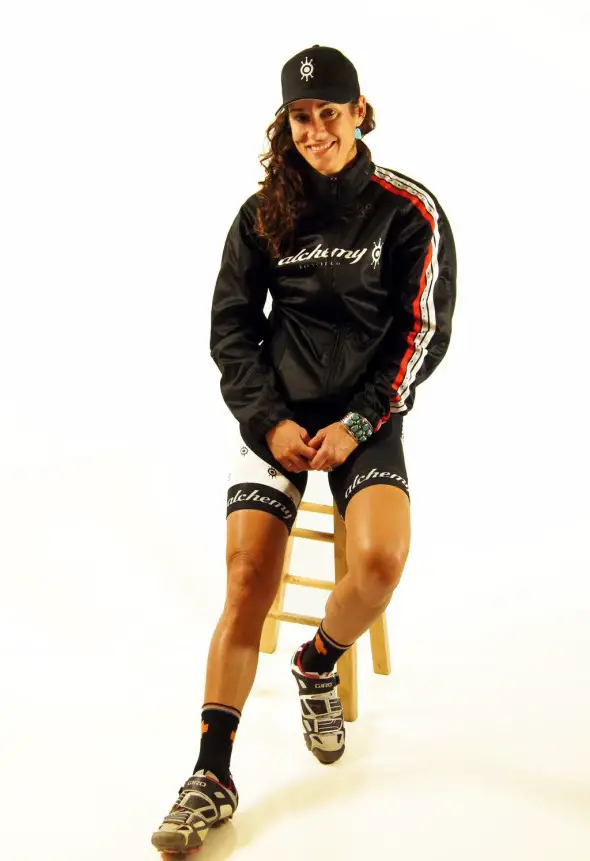 "I'm Stubborn, I'm Driven, and I Didn't Want to Give Up" -Nicole Duke
by Molly Hurford
Those of you watching the USGP results closely may have noticed a key figure in the women's race not lining up at the start: Nicole Duke. After a breakout ride at Nationals last January with a third place finish, Duke finished up second American in cyclocross worlds. However, a split from Cannondale-CyclocrossWorld left her without a team for the 2012 season, until she scored the Raleigh-Clement contract at Midsummer Night Cross back in July. With a new team on board for the season, Duke was, by her own account, "living the dream." She'd just gone through a rough time and a divorce, but her new teammate and boyfriend Ben Berden was there, her kids were great, and she had a new team standing behind her. So what happened in the past two weeks to change that? Seemingly without warning, Duke was no longer racing with Raleigh-Clement, and rumors abounded throughout the cycling world. This weekend, Duke and I sat down over "virtual coffee" to discuss what's really been happening behind the scenes.
The results? While it's been rough for her, Duke seems poised to make a comeback in the best possible way.
Cyclocross Magazine: OK, the obvious question first. You're no longer with Raleigh-Clement, and it's mid-season. What happened?
Nicole Duke: It's an unfortunate situation. My private life and my professional life collided. It's upsetting, it's unfortunate but it was a good decision on both of our parts [to leave Raleigh-Clement] and I'm excited to be moving forward with a new program on my own. I'm working on my health, I'm training really hard, and I'm trying to put something together so I can continue my season and still go for my dream of making the Worlds team. It's kind of a last ditch effort at this point, but I'll be at the LA races as my comeback races. Hopefully that's a good warmup for Bend, which is typically a good race for me.